Friday, November 11, 2011
Virginia Energy Sense Recognizes University Students' Energy Saving Ideas
CONGRATULATIONS to Virquan Harold, Alison Sutphin and Samantha Searles, the grand prize winners of the Virginia Energy Sense Value Your Power University Contest.
Read their winning entries in response to Virginia Energy Sense asking "Why is saving energy important to you and how can you help your school reduce its energy consumption?"
Harold, one of three winners and a student at Virginia Tech, says displaying real-time energy use will encourage more faculty, staff and students on campus to stop and think about their own carbon footprint. "My vision is for [Virginia Tech] to have a 'Hokie Energy Tower' statue that is powered completely by solar energy with the Hokie holding up a marquee displaying the current daily energy consumption on campus," said Harold.
Sutphin is encouraging homeowners to plant trees in an effort to reduce direct sunlight during summer months and block winds that would increase heating needs in winter months. This easy step can help residents see up to a 25% decrease in home energy bills, according to CES Energy Solutions. Wrote Sutphin, "If you 'Value Your Power' and value your earth, do some research, beautify your home, and save energy!"
Searles recommends the use of Granola, an innovative power management tool that adapts to usage patterns and adjusts system power settings to reduce energy waste. "College campuses have so many computers and laptops. If each student downloaded the software, it would be amazing how many 'trees' we could save!" said Searles.
With winning ideas like these — and a commitment from Virginians of all ages to reduce their energy use at home, work and school —together Virginia can work together to  "Value Your Power." 
Stay tuned to learn more about our winners and their great ideas on how we can all reduce our energy use! Visit the Virginia Energy Sense website for more details.
Friday, August 26, 2011
V.A. Resident Installs 33 Solar Panels
The Northern Virgina Daily writes how one Virginia man is taking advantage of the last days of summer. Eric Guthrie, of Fort Valley, recently installed 33 solar panels on the roof of his barn to offset his family's energy costs. Guthrie's work has reduced his utility bill by about $100 as the panels generate as much as 5,500 watts per hour on a sunny day. Even on a cloudy day, the panels generate roughly 774 watts per hour. Taking advantage of sunny days will help offset the family's costs during the upcoming fall and winter months.

Click to read the full article.
Visit the Virginia Energy Sense incentives page to check out what's available for consumers who want to make energy efficient upgrades or installations.
Friday, April 8, 2011
Thursday, April 7, 2011
Whether it is one guy convincing 100 neighbors to go solar, or a cooperative of community-owned wind power, "power to the people" takes on a whole new meaning when it comes to distributed ownership of renewable energy. Now Rob Hopkins of Transition Culture reports that a group of residents in Lewes, England, are banding together to fund the installation of 544 solar panels on the roof of their local brewery to create a community-owned power station. They just have a race against the clock to beat Government u-turns on the solar subsidies that make it viable: For the rest visit Treehugger.
Follow us on Twitter @VAEnergySense and at facebook.com/virginiaenergysense
Tuesday, March 29, 2011
Wednesday, February 16, 2011
Thursday, February 3, 2011
This international competition was held in Italy. 
Preview: The challenge in the competition was to design an alternate use for gorgeous concrete bridges built in the sixties by some of the world best engineers, like Pier Luigi Nervi; they are being replaced by new shorter routes that are mainly in tunnels.
The winners were PR+OFF from France: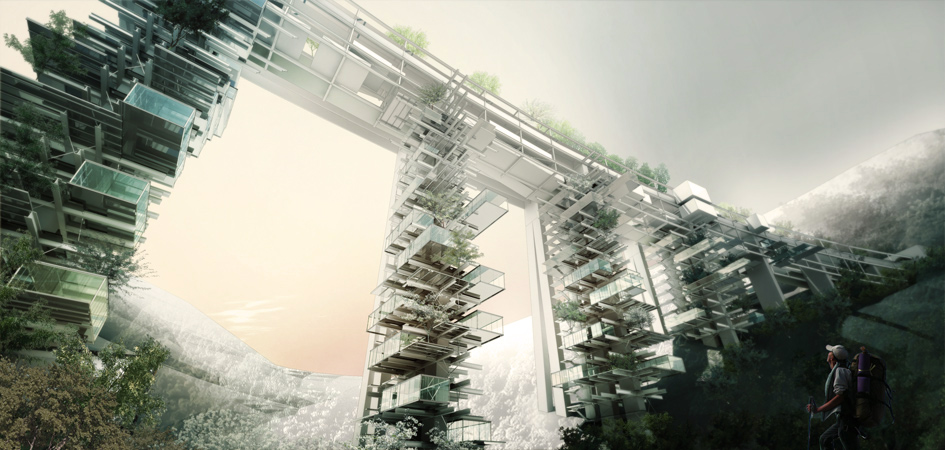 Wednesday, February 2, 2011
Preview:
Paving new bike paths is a great way to encourage carbon-free transportation and cut car emissions, and now The Netherlands is getting ready to roll out an energy-generating solar cycle path. The project, known as SolaRoad, has been developed by the TNO research institute along with the Province of North Holland, the Ooms Avenhorn Group and Imtech. It is currently slated to be constructed in the town of Krommenie, near Amsterdam.
Wednesday, January 5, 2011
Newly renovated 1939 bungalow in Richmond is area's first US Green Building Council LEED Platinum certified home.